Entrance

Temporary hall, in front of the church

Bishop's class, to seminarians

Rainy Day!

St Sebastian's Church & Mount Nebo

proposed site on the left, Vagamon town on the right

Picturesque Vagamon
Following the path shown by Jesus Christ, who came to the world to proclaim the Good News of the Kingdom of God, the Church today continues with it's primary ministry of Evangelization. Mount Nebo Eparchial Retreat Centre, situated at the scenic mountains of Vagamon, is one of the major ministries undertaken by the Syro-Malabar Catholic Diocese of Palai, under the banner of its Evangelizsation Department.
The mission was officially inaugurated by H.E. Mar Joseph Kallarangatt, Bishop of Palai, in the esteemed presence of Mar Jacob Murickan, Mar Joseph Pallickaparambil, Sri K.M. Mani the then Honourable Home Minister of Kerala, and the like, as Mount Nebo Theological Centre, at the temporary structure attached to St. Sebastian Church, Vagamon, on 3 June 2013.
The foundation stone for the centre was blessed by His Beatitude Moran Mor Baselios Cardinal Cleemis at the inaugural session of the Eparchial Bible Convention held at Bharananganam, on 19 December 2013.
H.E. Mar Joseph Srampickal, Bishop of Preston, England, the then Director of the Evangelizsation Department, took up charge as its first Director. He was later followed by Rev. Fr. Vincent Moongamakal who now functions as the Co-ordinator.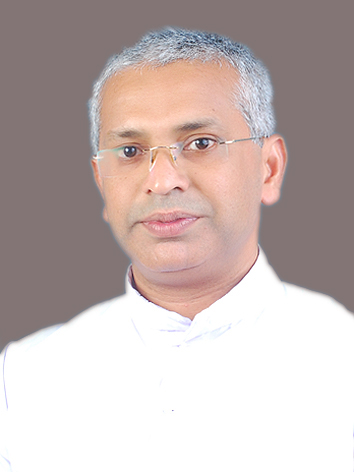 Reverent fathers Abraham Thuruthiyel, Thomas Mannoor, Abraham Thakidiyel served as Spiritual Directors residing at Vagamon parish presbytery during the period till 2015. The Parish Priest Rev. Fr. Joseph Cherukarakunnel functioned as the local coordinator.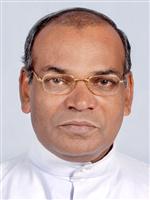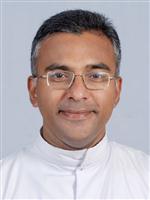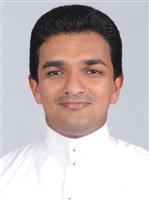 Rev. Dr. Thomas Vazhacharickal was appointed as the Director of Mount Nebo Eparchial Retreat Centre, on 28 March 2015. 
Msgr. Sebastian Vethanath is the Syncellus in charge.
On Oct 22, 2022, Mount Nebo Abba Bhavanam was blessed by Mar Joseph Kallarangatt. Residential retreats started at Abba Bhavanam from the month of December, 2022. The main services are the one day convention, Daivarajyaanubhava Susrusha, conducted every second Saturday and the five days residential retreat, Daivarajyaanubhava Dhyaanam,and 9 day residential retreat, Daivarajya abhisheka dhyaanam.